AGENCY: RAPP                    BRAND: Virgin Media                    WORK: Creative, social
In which Jim finds himself literally answering the call.
June struck and I received a call.  "Do you love football?" the voice on the phone asked.
"Of course I do" I replied. "I've supported football ever since I was a kid. Michael Owen is my favourite football."  

I had to drop everything, grab a beer and watch Euro 2016, putting together social campaigns for Virgin Media (plus lots of reactionary creative). But could I master VM's unique voice (the fan, not the expert) so close to kick-off?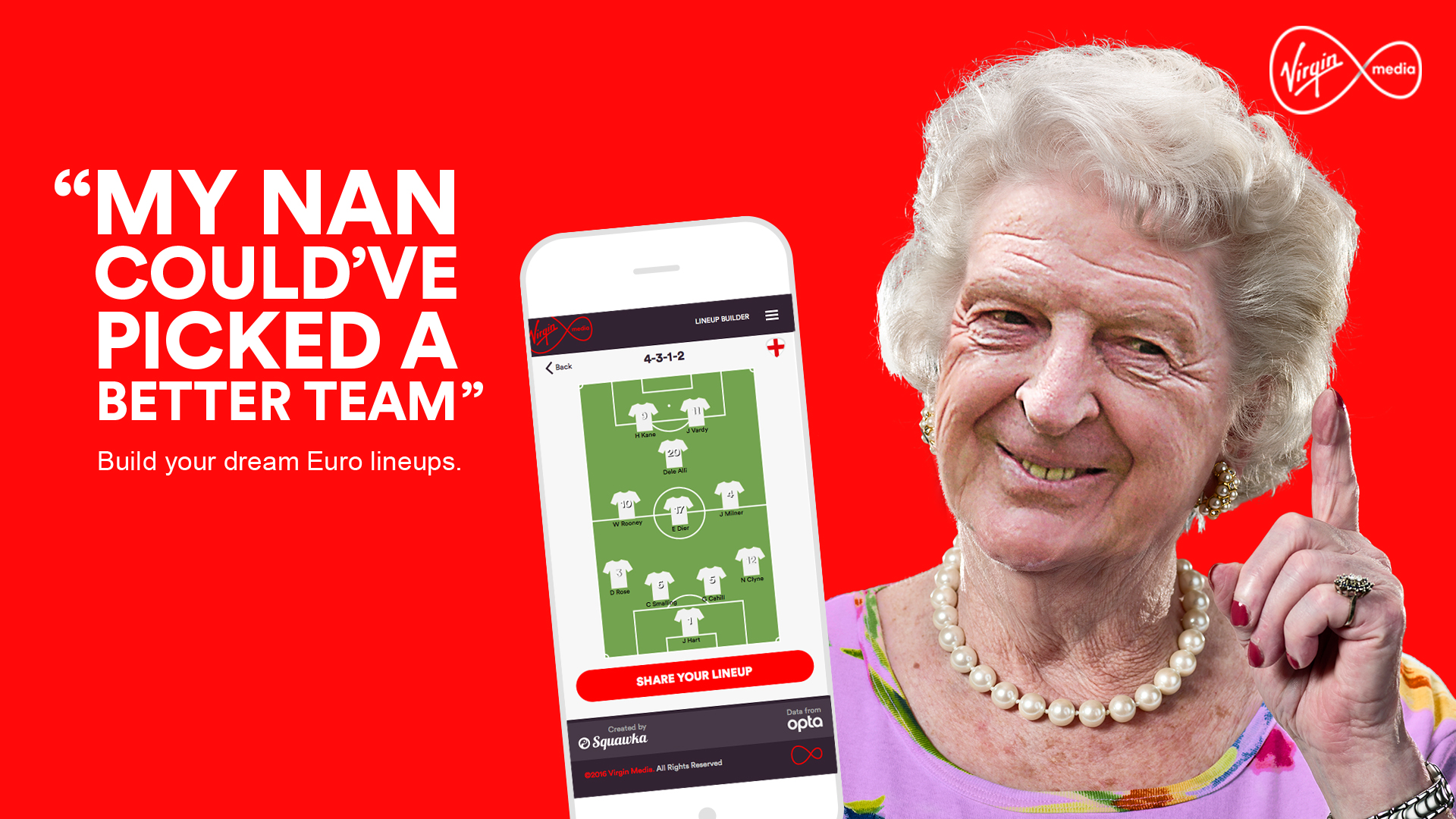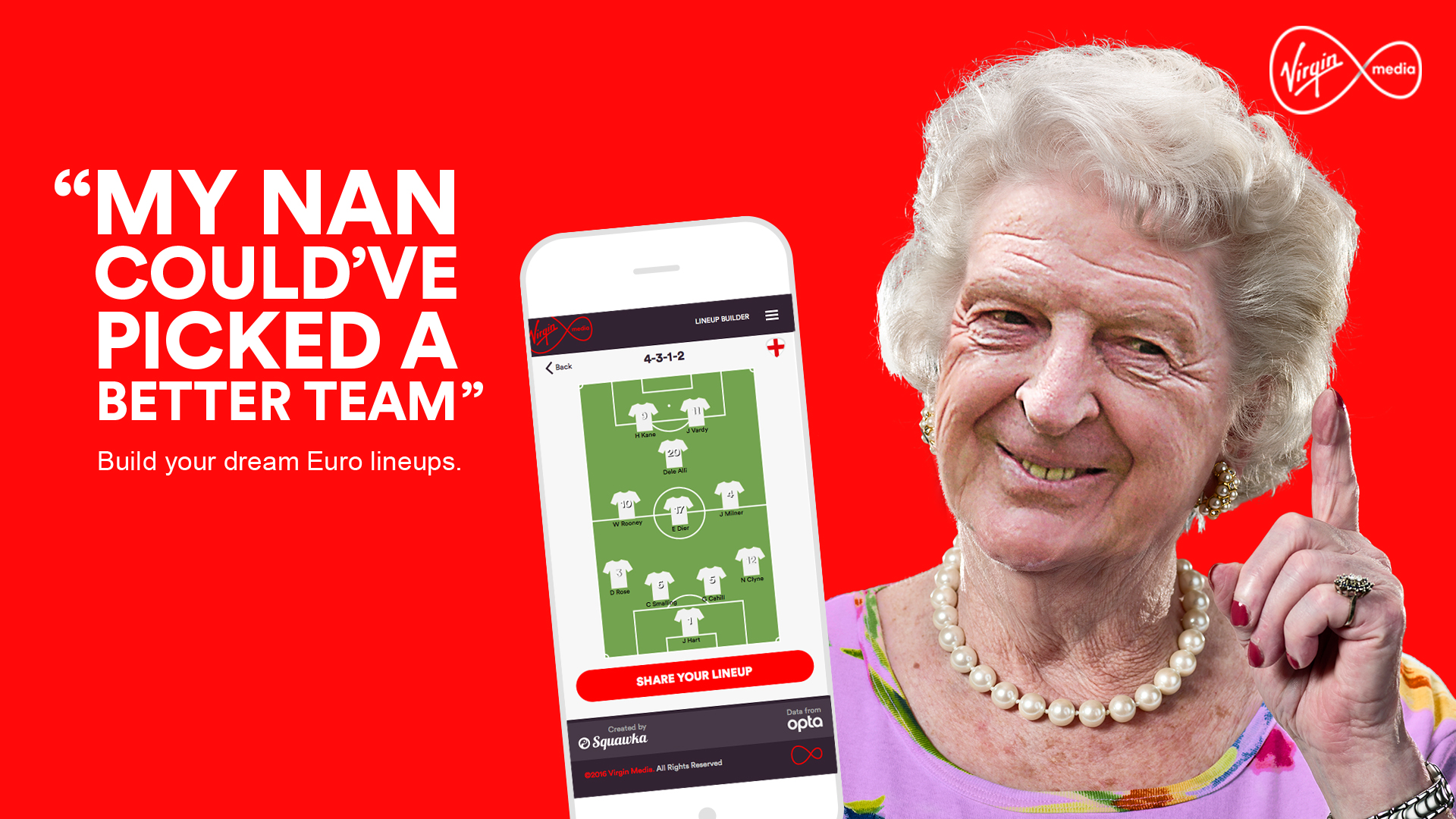 In which Jim has to overcome the challenge.
Immersed in all things football and Virgin Media, I chatted to fans (making notes on how they speak) and analysed every VM footballing Tweet/Facebook post. It paid off. The Creative Director commented, "​​​​I've never seen anyone pick up the VM tone so quickly". But what about the ideas?
Incredible growth from one player. But what's next for Joe's hair? #PLFixtures #AllTheFootball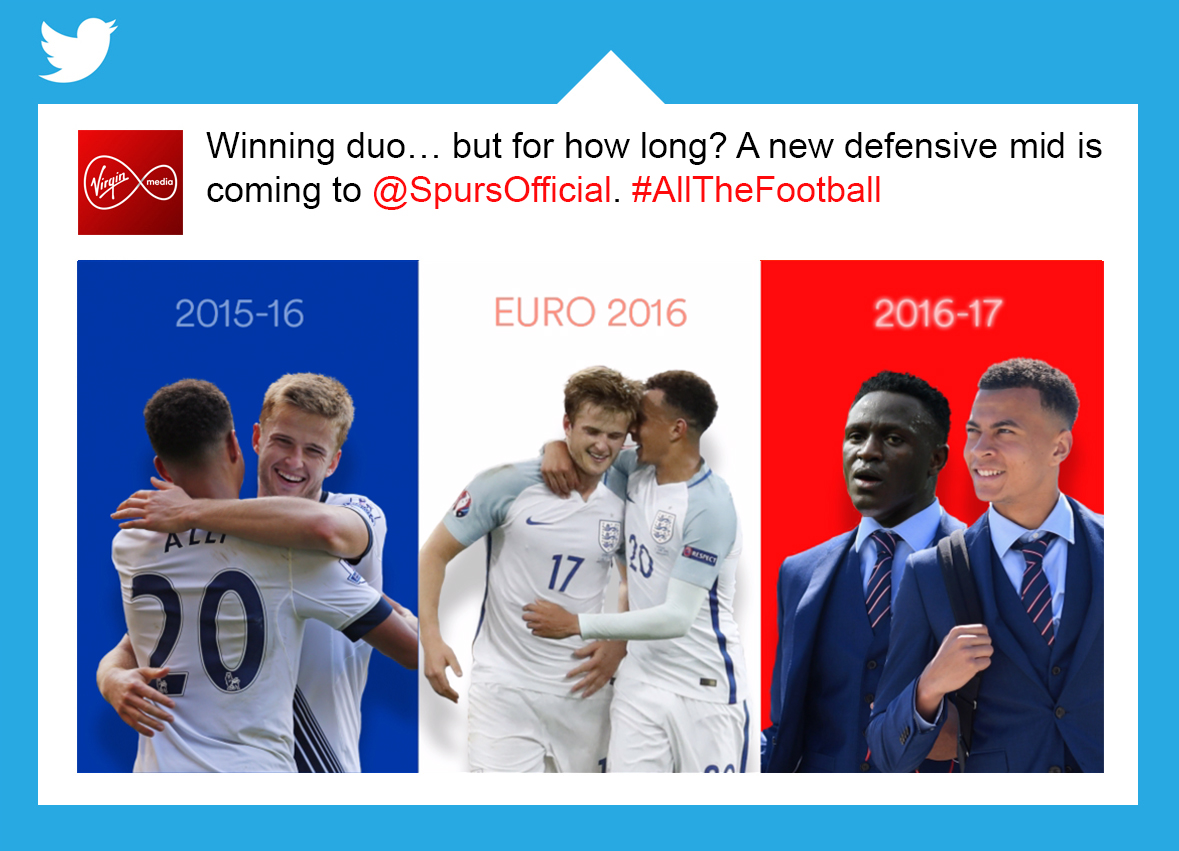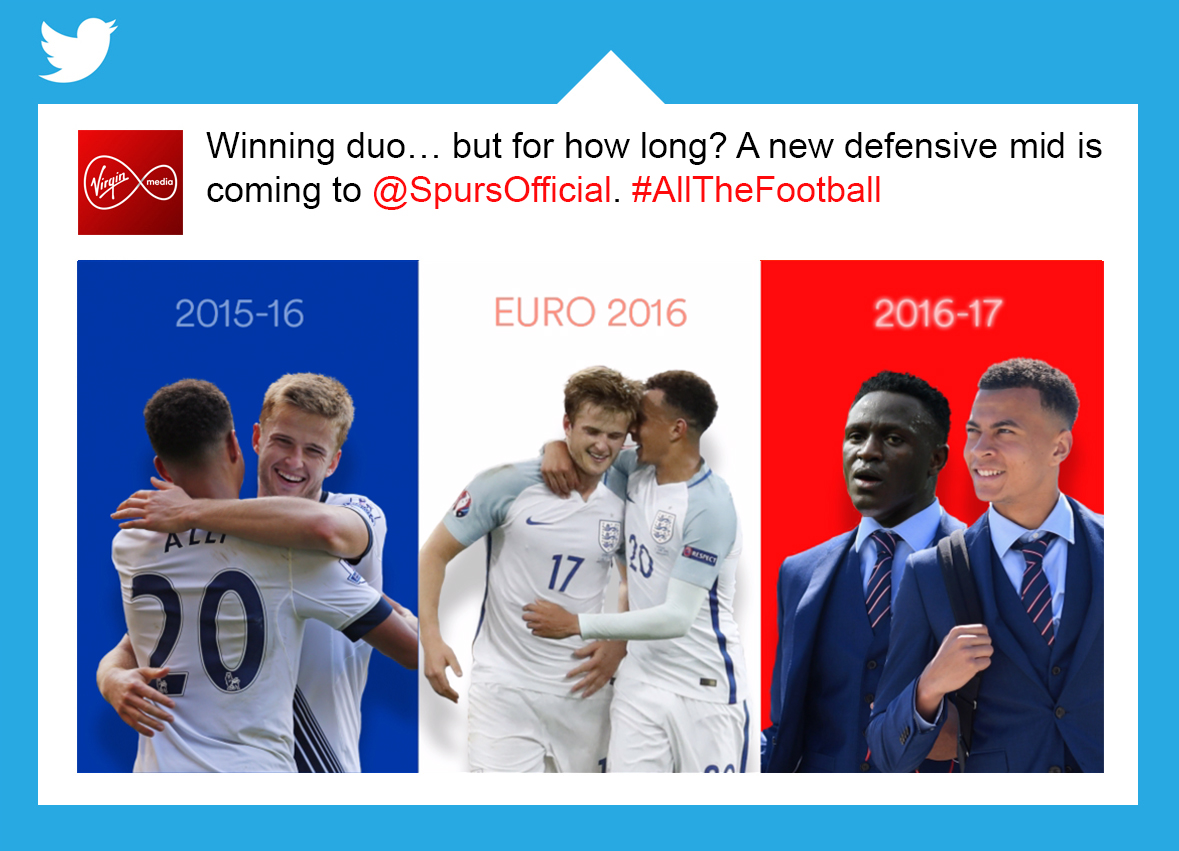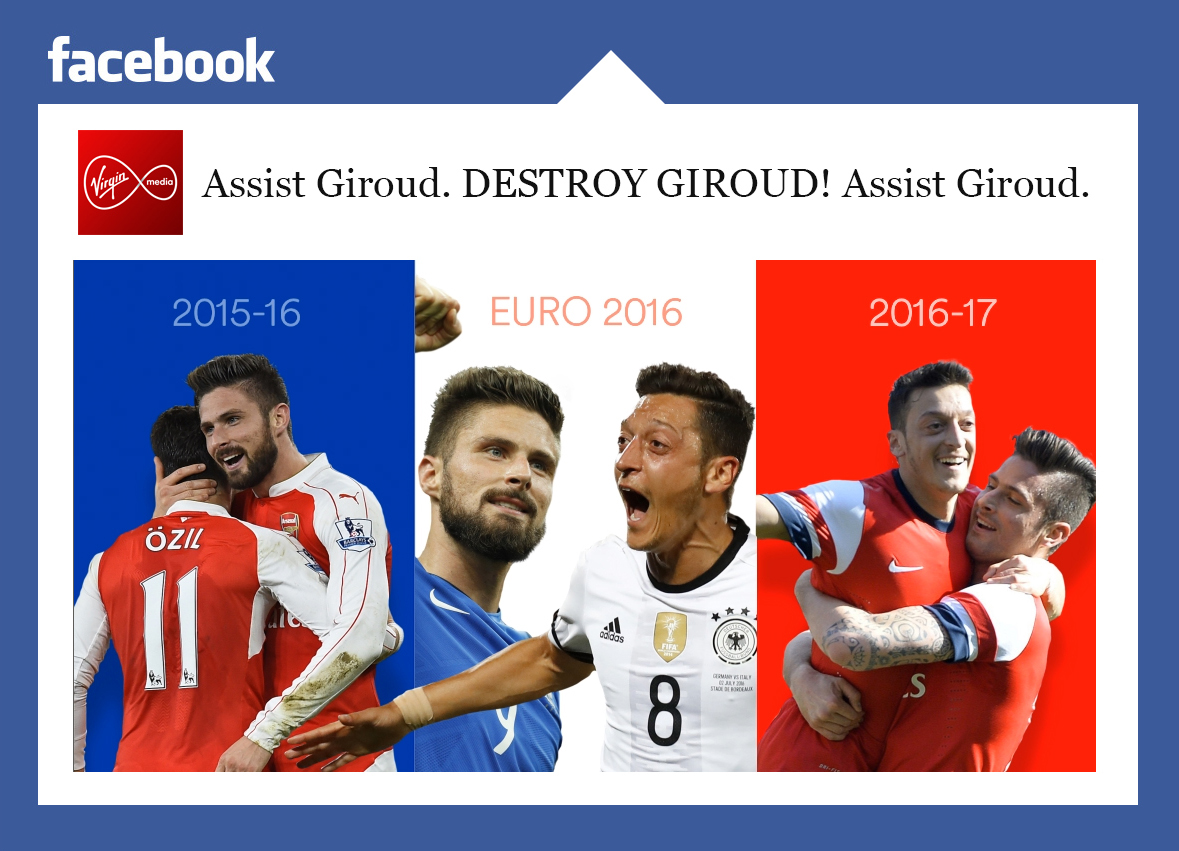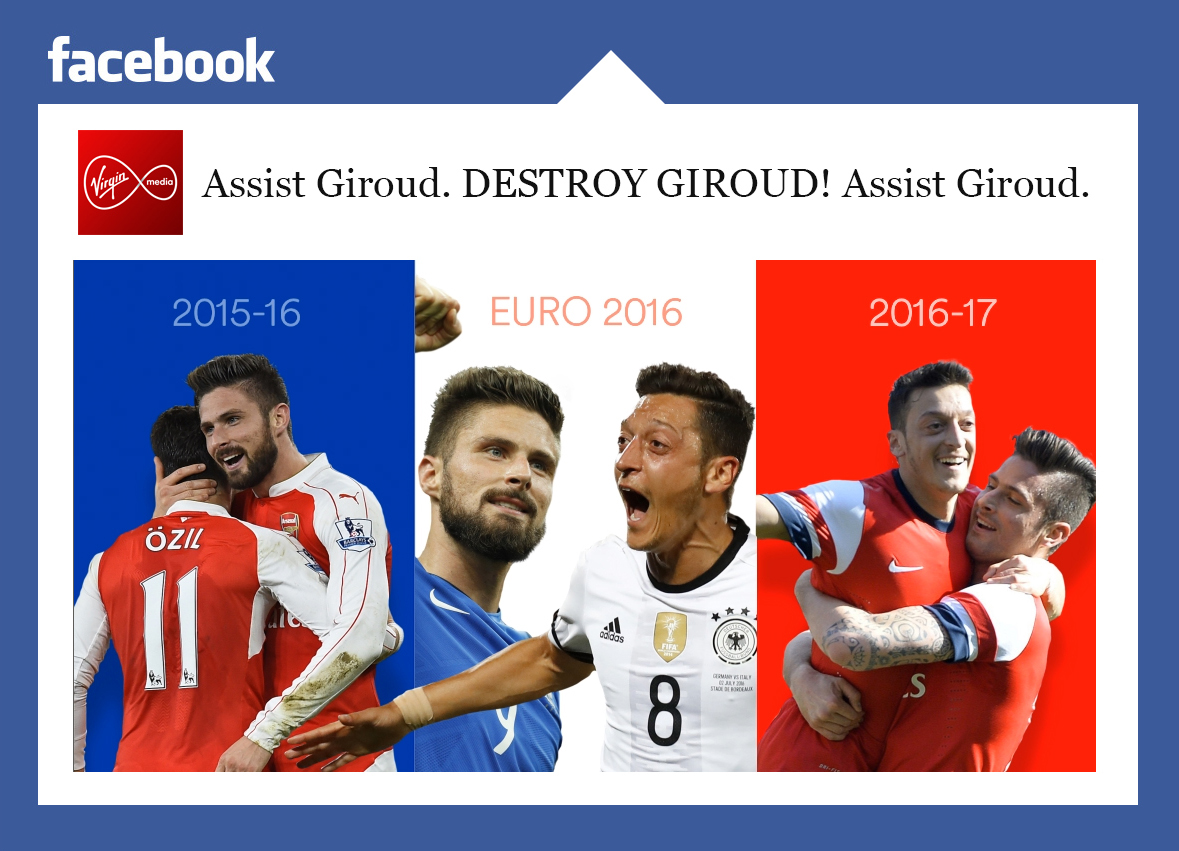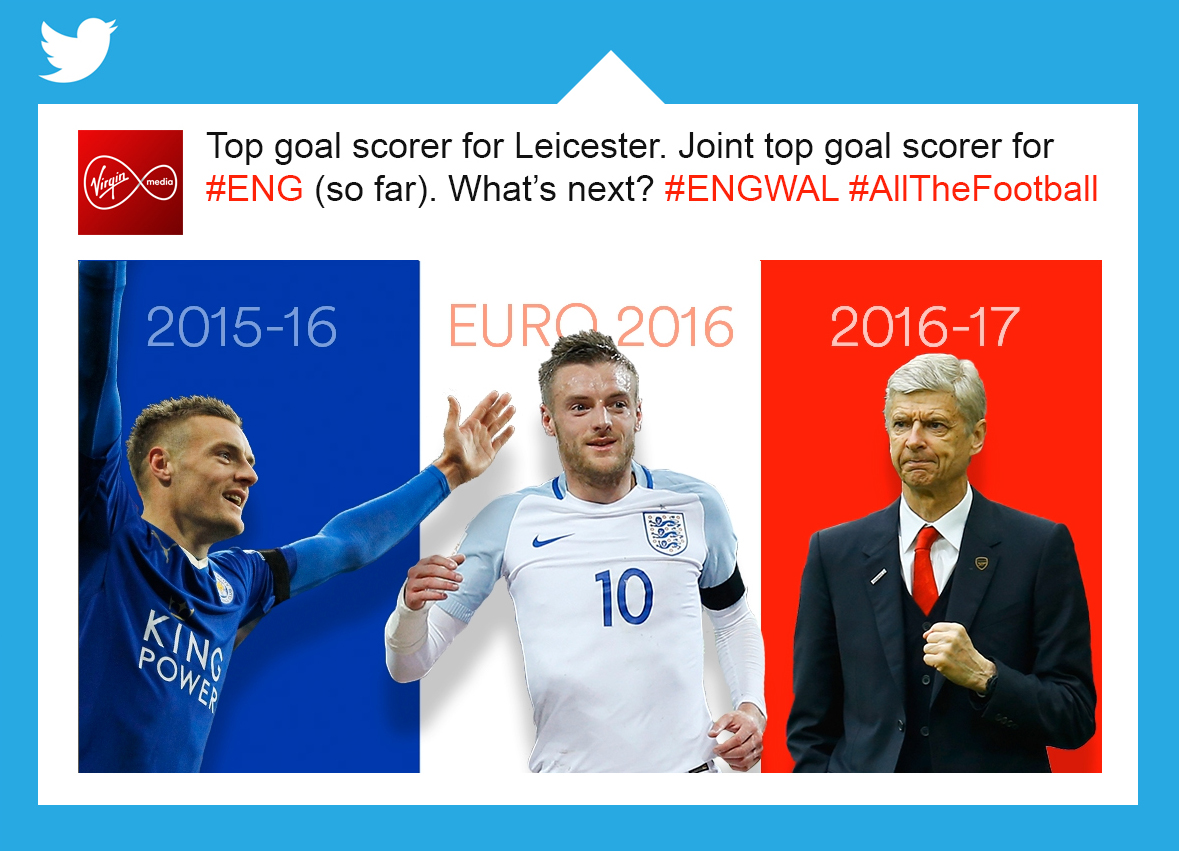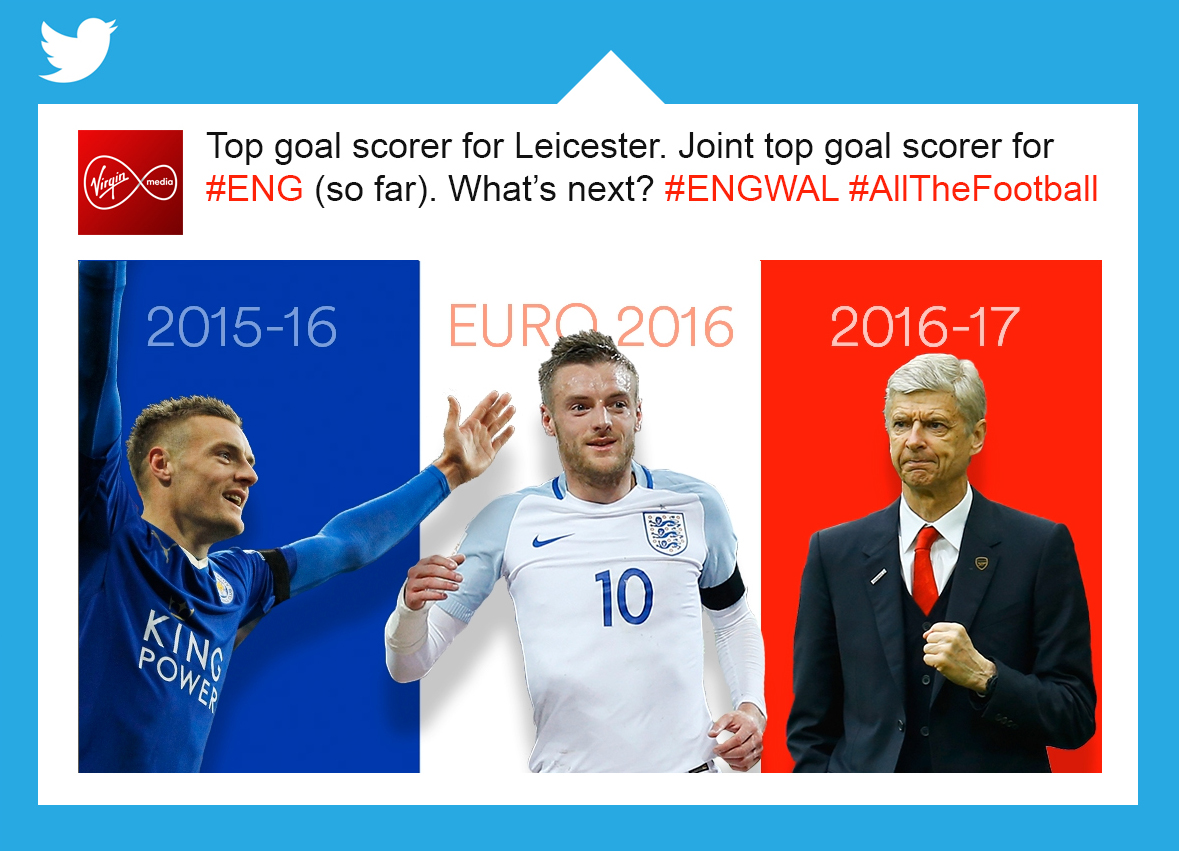 In which Jim SHOOTS! HE SCORES!
Over The campaigns knocked it out of the park. Sorry, I mean they hit the back of the net! The two social campaigns: "Nanagers", (promoting VM's lineup builder) and "Football Football Football" (promoting VM in anticipation for the Premiere League) both performed like Ronaldo on a good day. With reactive content, we were able to capture the conversation online and being a little more creative with an email campaign allowed us to further boost sales.
SOME REACTIVE SOCIAL CONTENT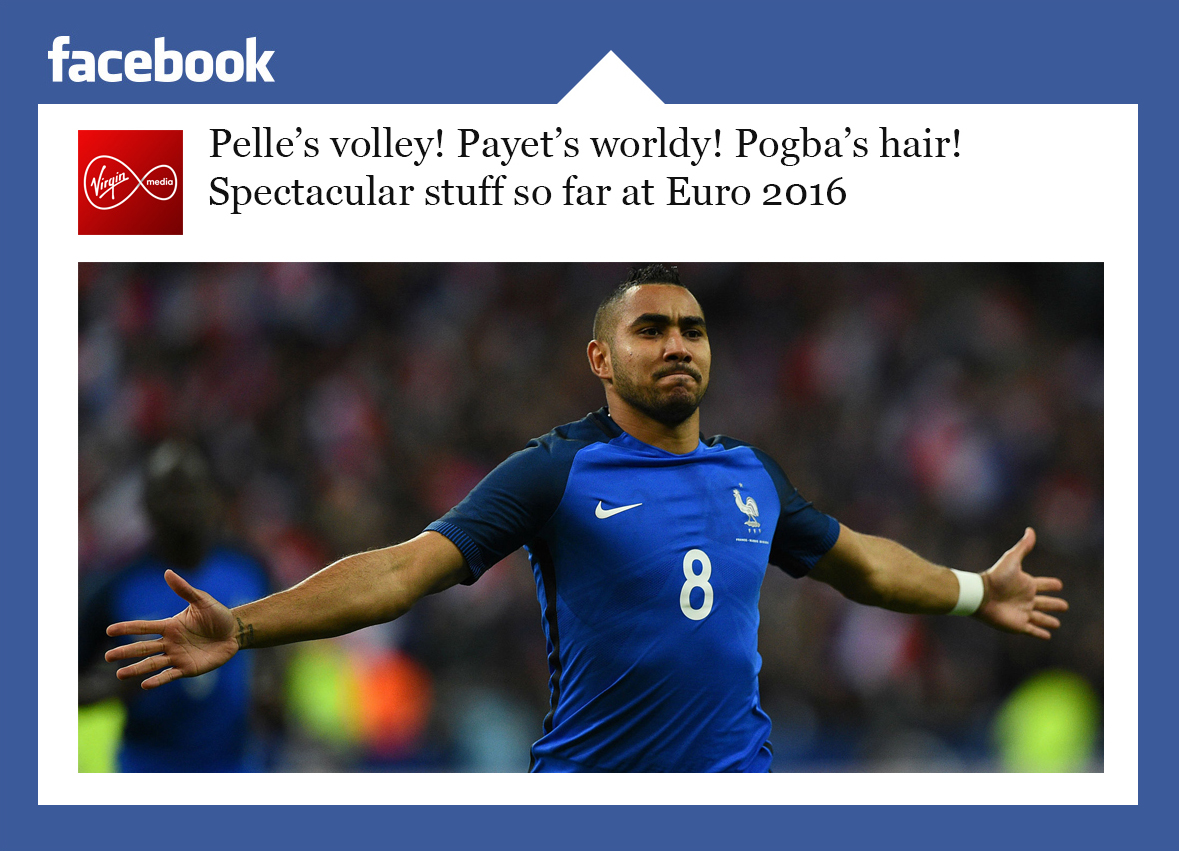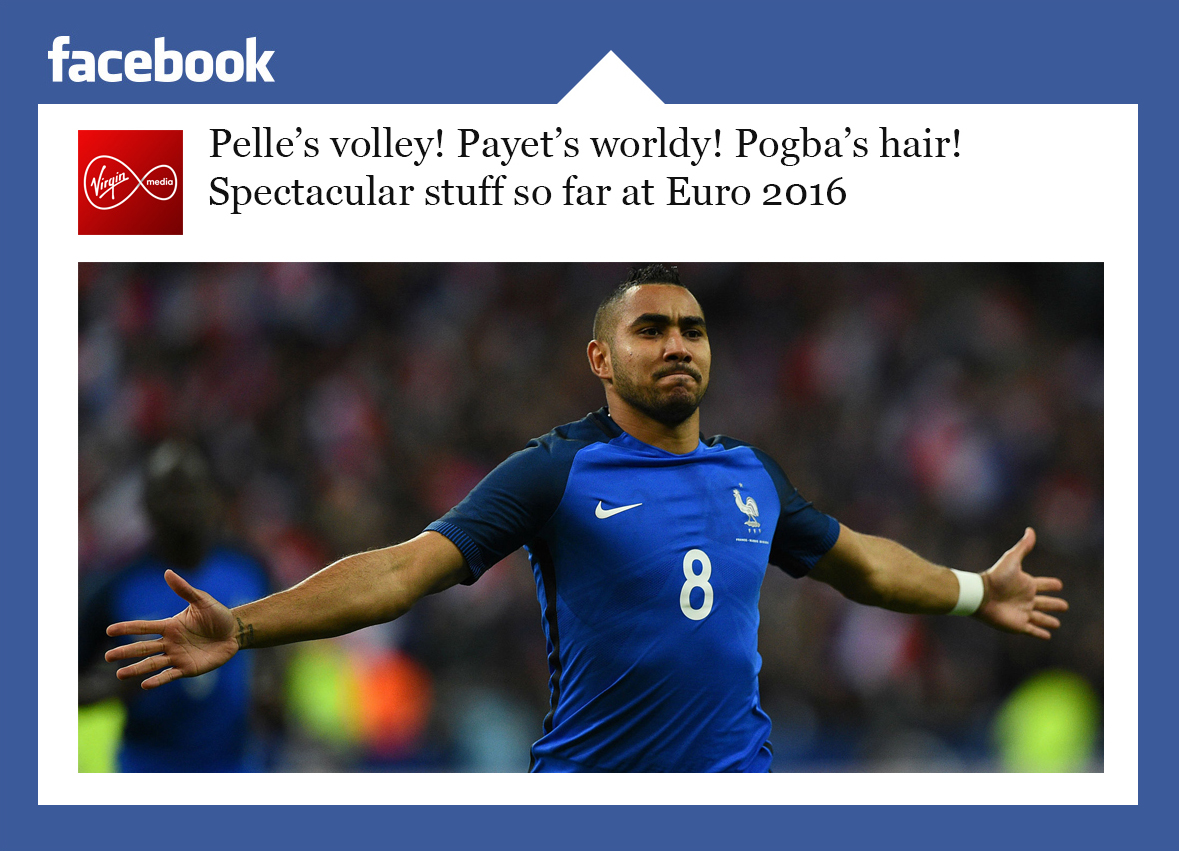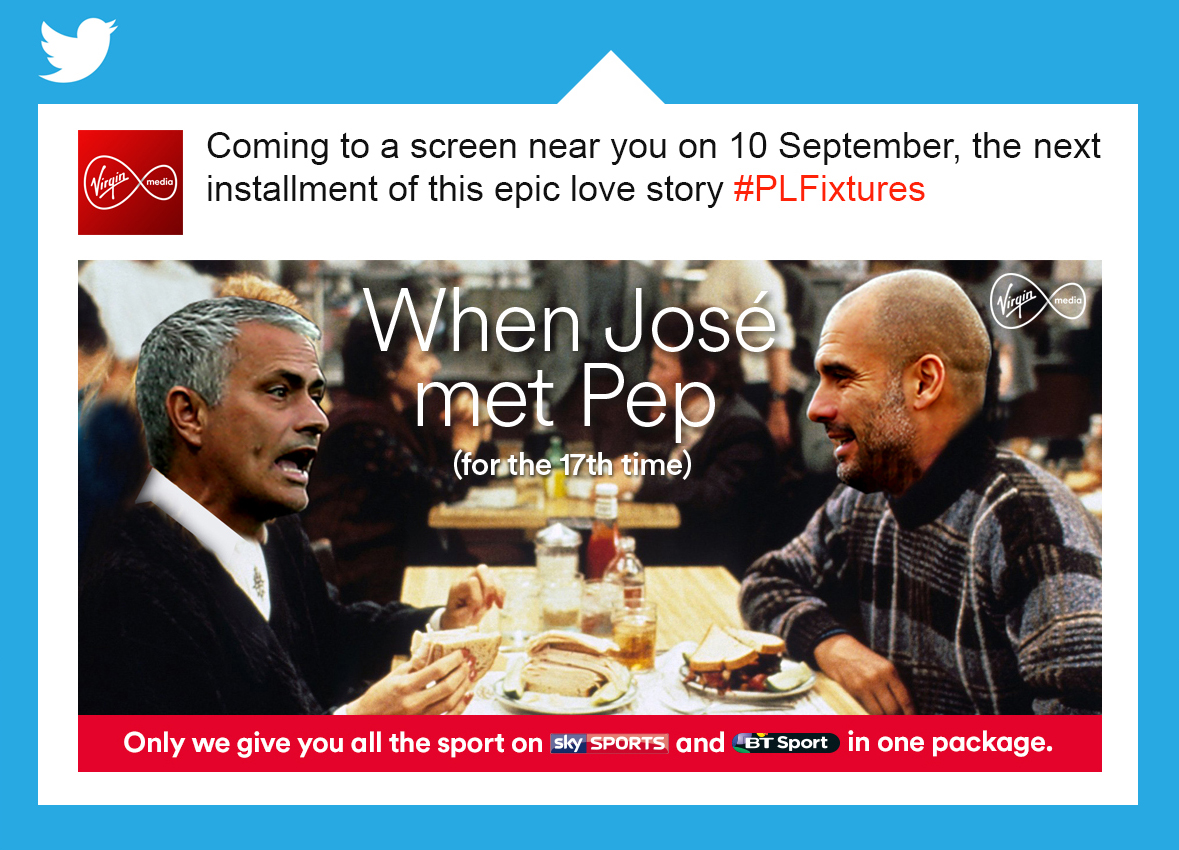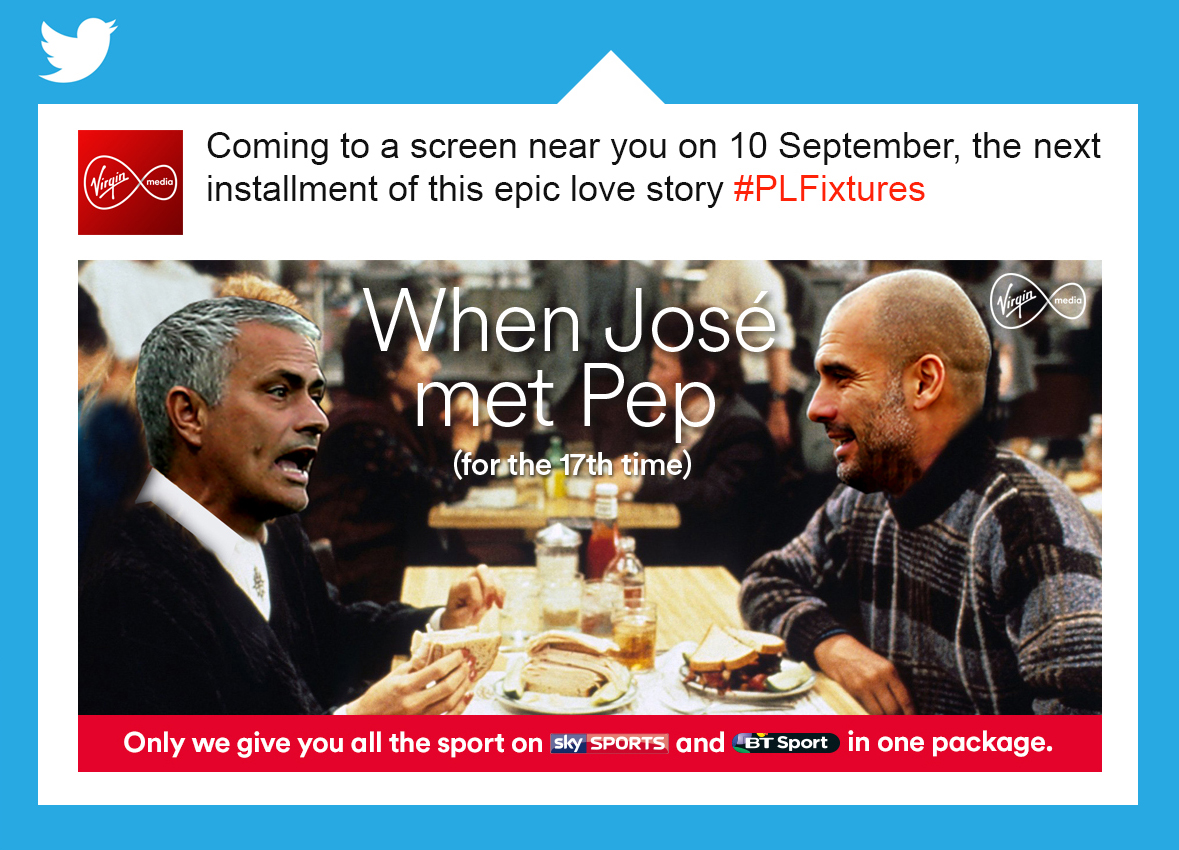 Looking for a sequel? This particular freelance booking kept getting extended but when they finally let me leave, it wasn't for long. RAPP have since hired me back a number of times to work on various Virgin Media social and creative.
[unex_ce_button id="content_ha6fgyh2a" button_text_color="#f9f9f9" button_font="bold" button_font_size="15px" button_width="auto" button_alignment="center" button_text_spacing="2px" button_bg_color="#6d56a6" button_padding="15px 60px 15px 60px" button_border_width="1px" button_border_color="#444444" button_border_radius="0px" button_text_hover_color="#f2f2f2" button_text_spacing_hover="2px" button_bg_hover_color="#222222" button_border_hover_color="#000000" button_link="http://jimwritesstuff.com/work/virgin-media-social/" button_link_type="url" button_link_target="_self" has_container="1" in_column=""]CLICK HERE TO SEE
MORE VIRGIN MEDIA WORK[/ce_button]
Created alongside the most excellent Prad Nair.

Included pitching ideas to

client

.

Produced

nanagers

 for all the best teams... and England.

Videos, tweets and Facebook posts created in minutes to react to live events.

Countless ideas were produced for possible scenarios that never happened.

Emails featured animated headlines for extra pizazz and improved engagement/CTR.

Email campaigns involved A/B copy testing so I was able to constantly improve open rates.

Facebook has some seriously dodgy ad specs but we made it work.

For some reason, Virgin Media can't show pics of Gareth Bale... so we used a hay bale. Hyah! Take that legal teams!

Yes, I did get paid to drink beer and watch football (but always with a notepad in hand).