AGENCY: Substance                    BRAND: Star Wars                    WORK: Creative, Experiential, Outdoor, PR
In which Jim enters a galaxy far, far away.
We had to launch the original Star Wars trilogy on Blu-ray. It was a dream come true getting to work on Star Wars but with such an epic franchise, we had to do it justice. And we didn't exactly have the same budget that George Lucas did.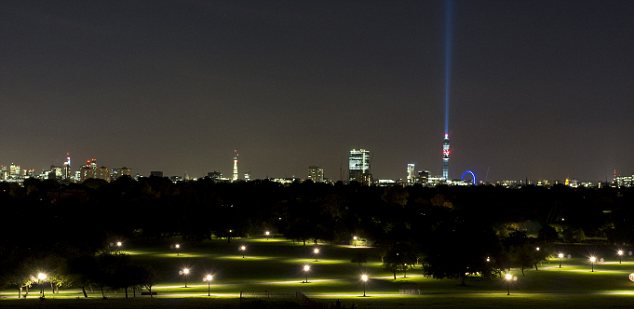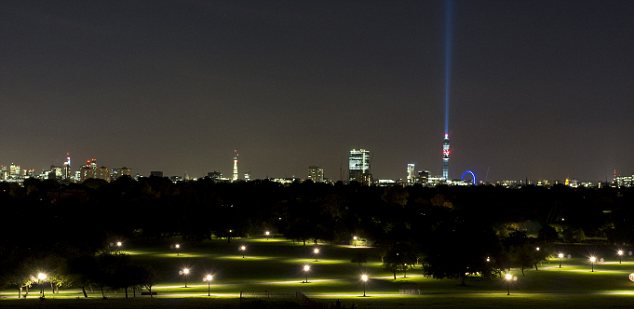 In which Jim brings that galaxy to London.
"Hmm... the BT Tower looks kinda like a lightsaber handle". That's right... we created the worlds biggest lightsaber, right in the heart of Central London. A giant blue ray shining up into the night sky.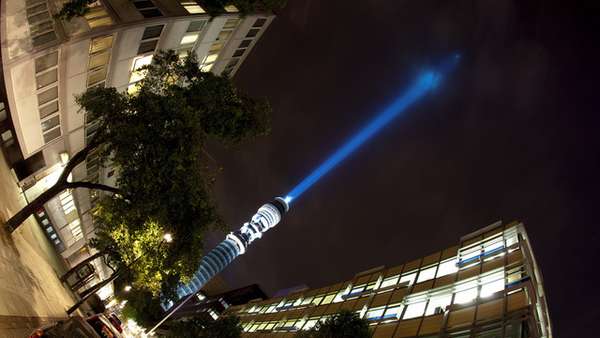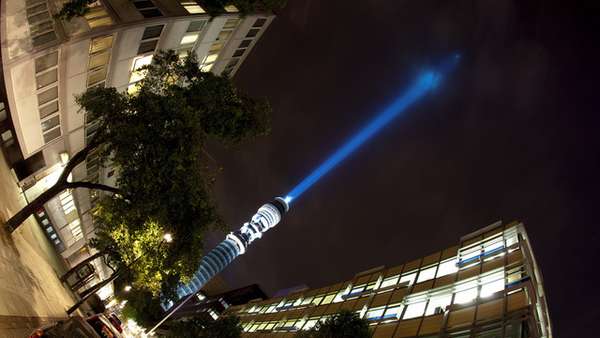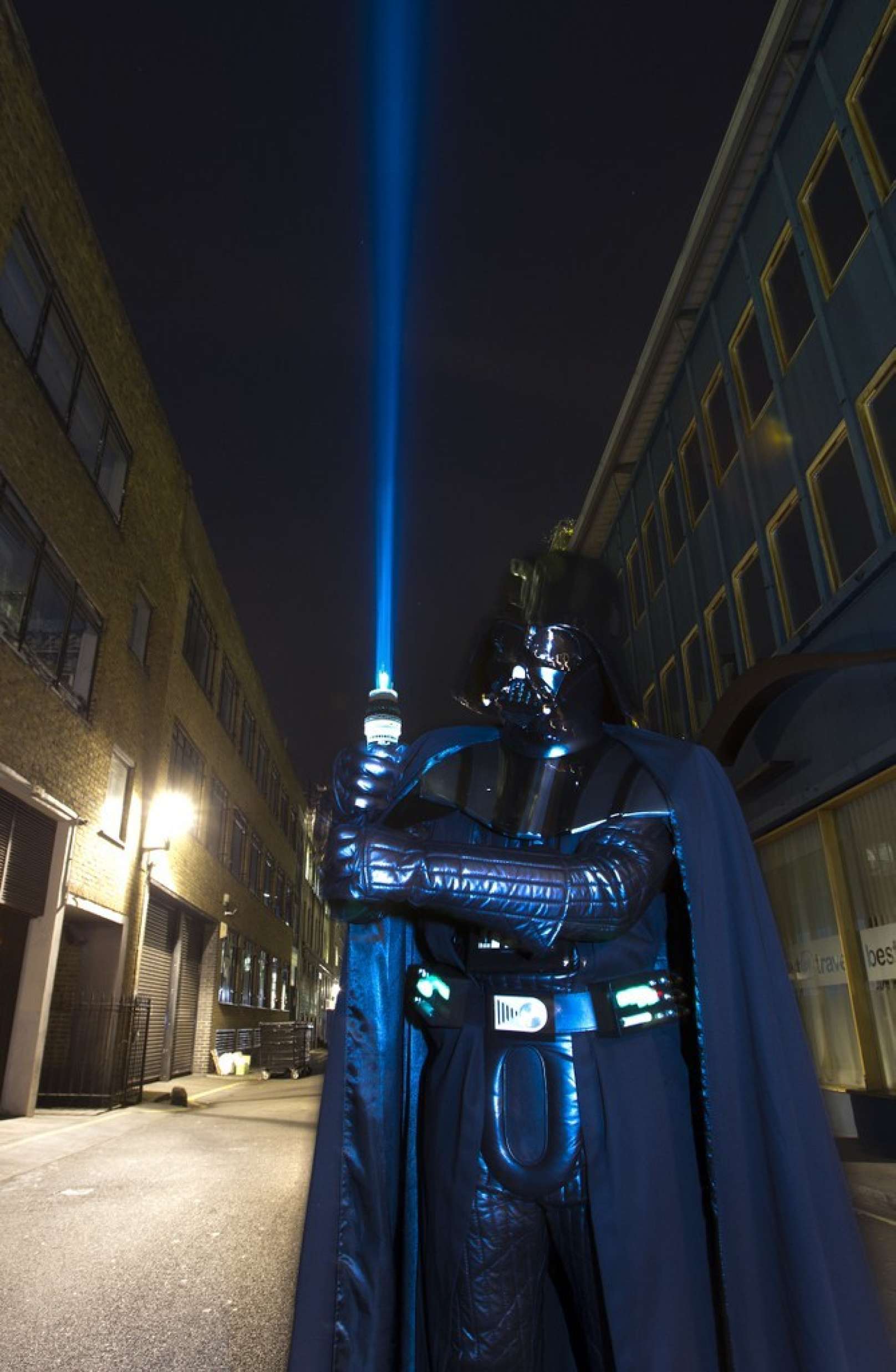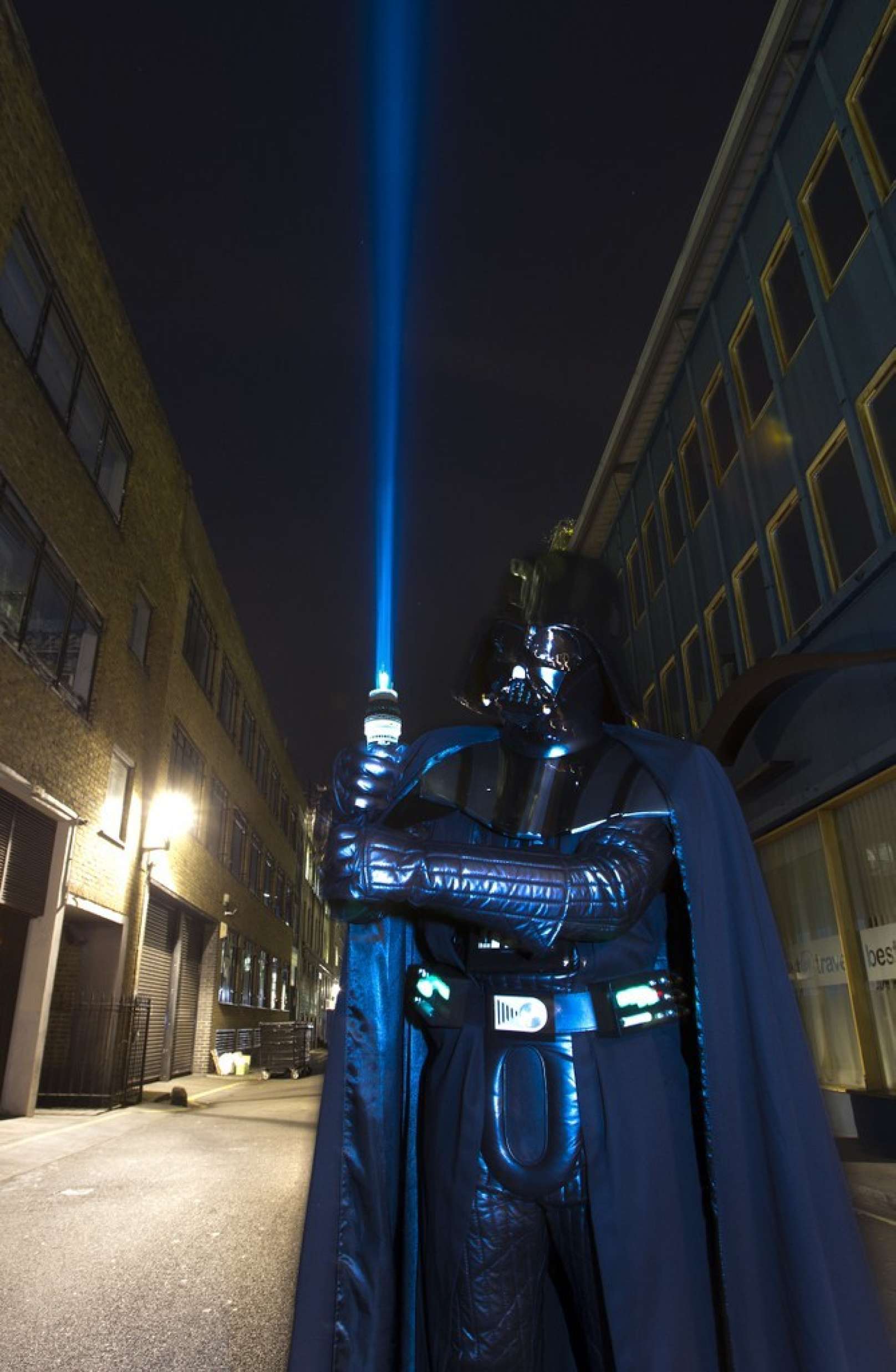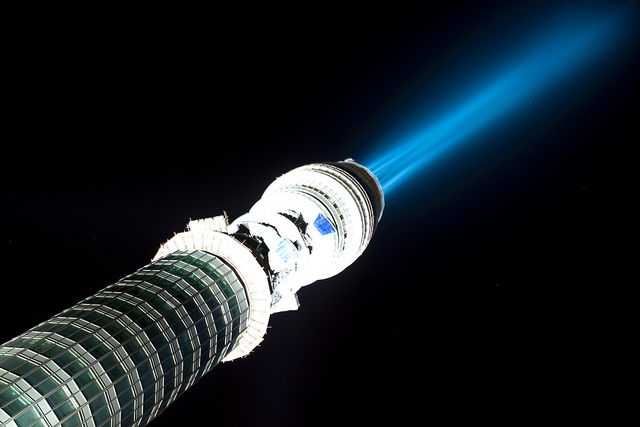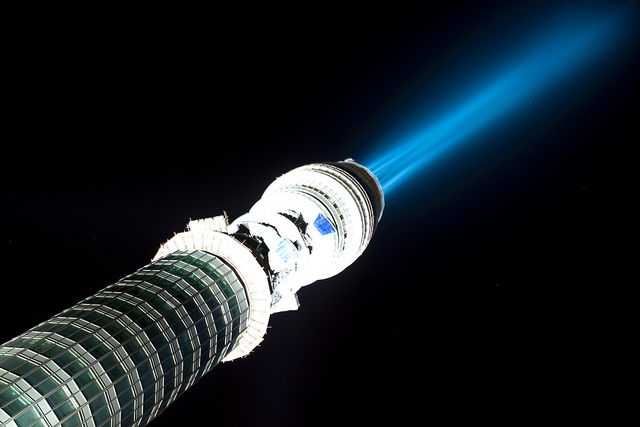 In which the inevitable happens.
The giant lightsaber could be seen from all over Zones 1 and 2 of London and probably from a lot further away (the picture at the top of this page shows a very clear view from Primrose Hill, nearly two miles away from the BT Tower). So, as you can imagine, people went nuts. There were hundreds of press articles. Thousands witnessing this epic display tweeted about it. And the campaign reached millions. Just for the cost of a few blue light bulbs (Ok, fine. There were more than a few and they were really fucking expensive - but still, with a relatively low budget, we created a huge impact).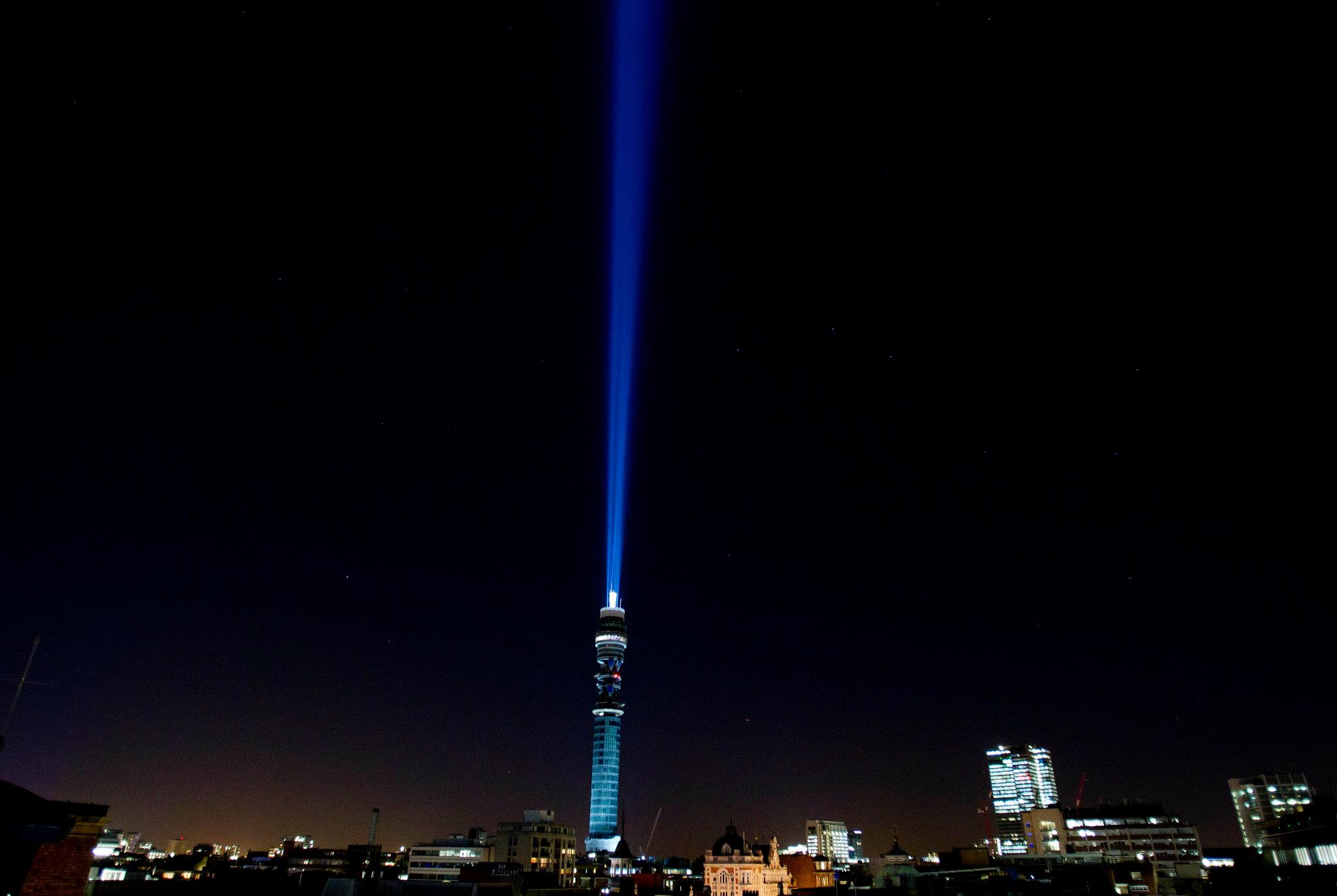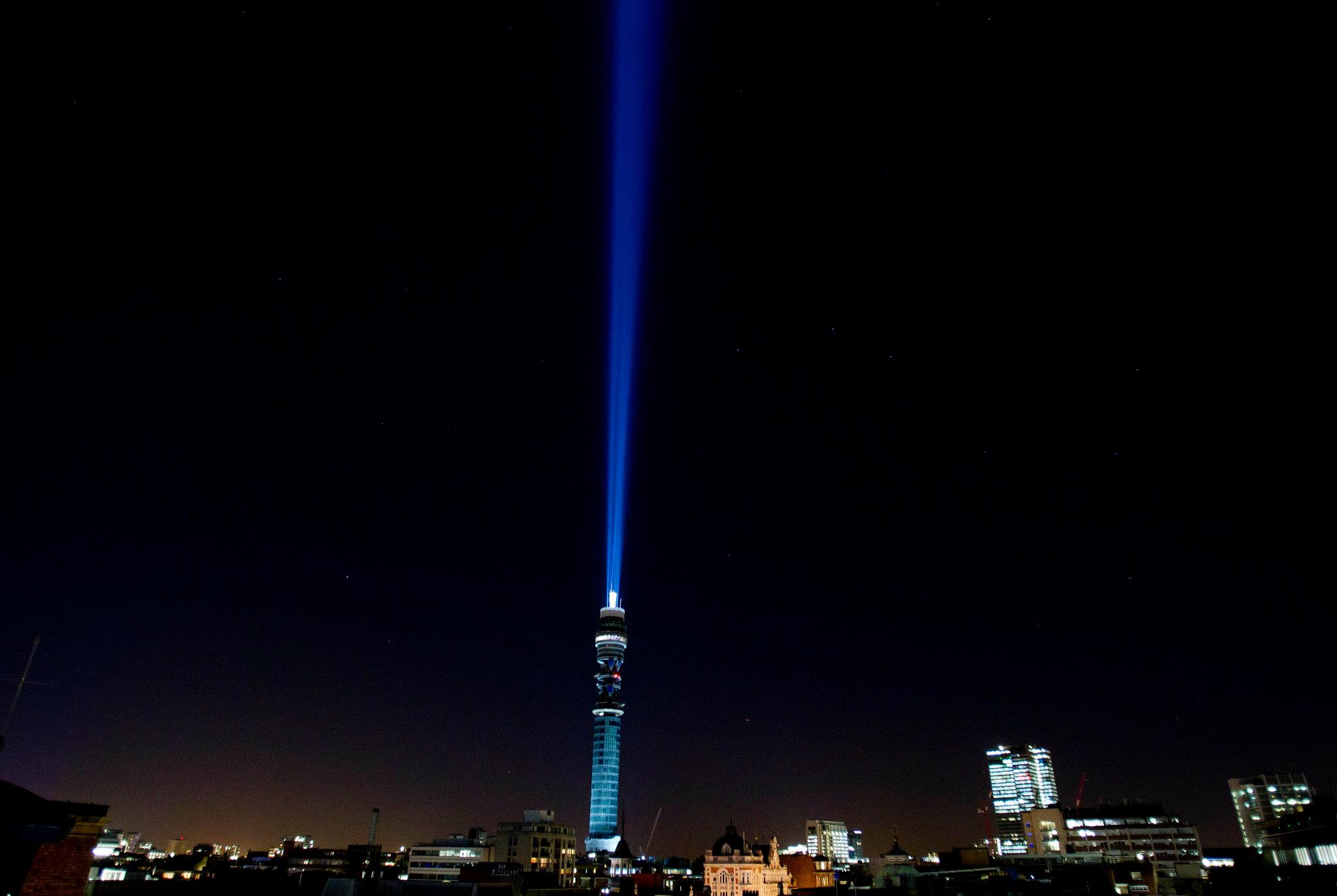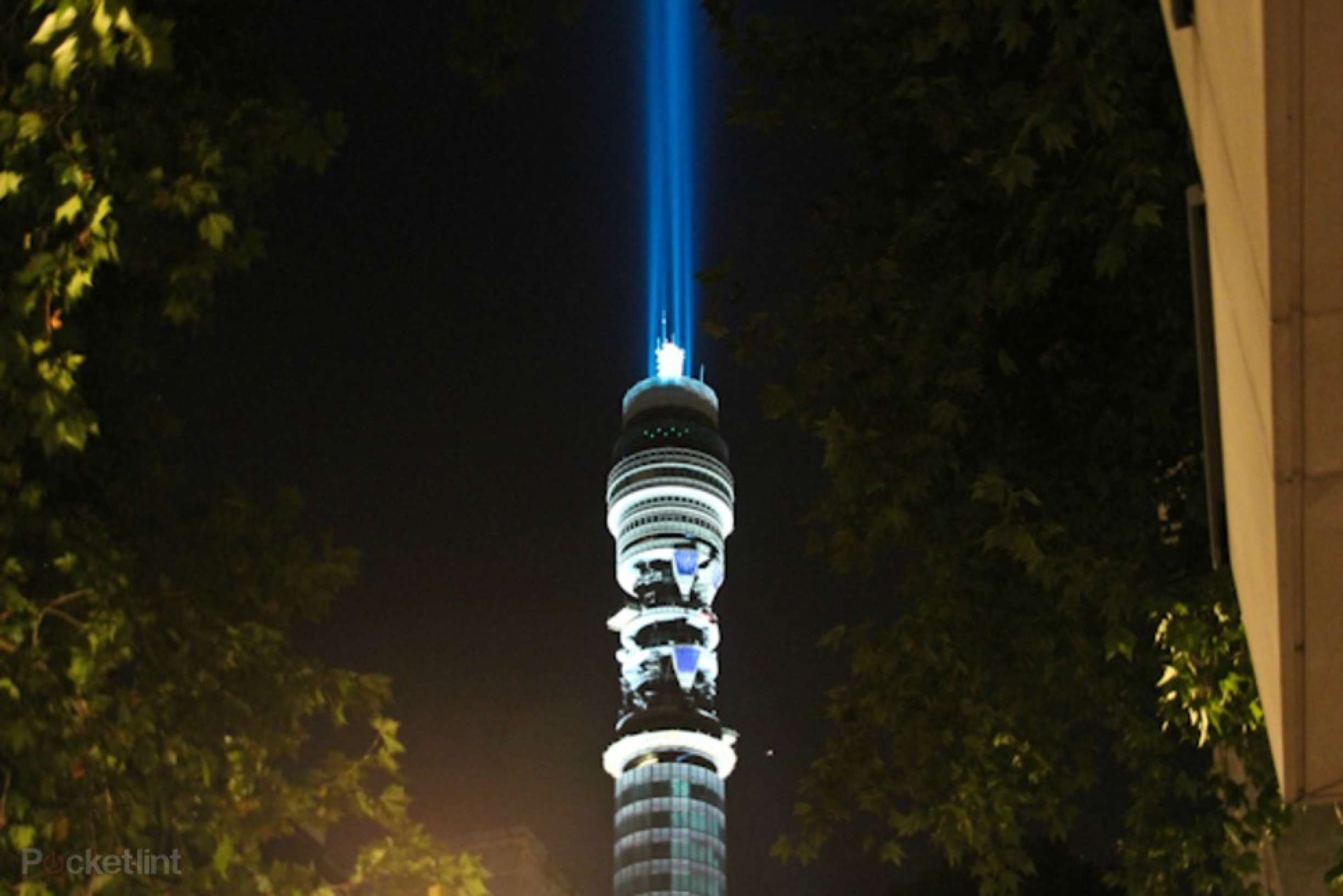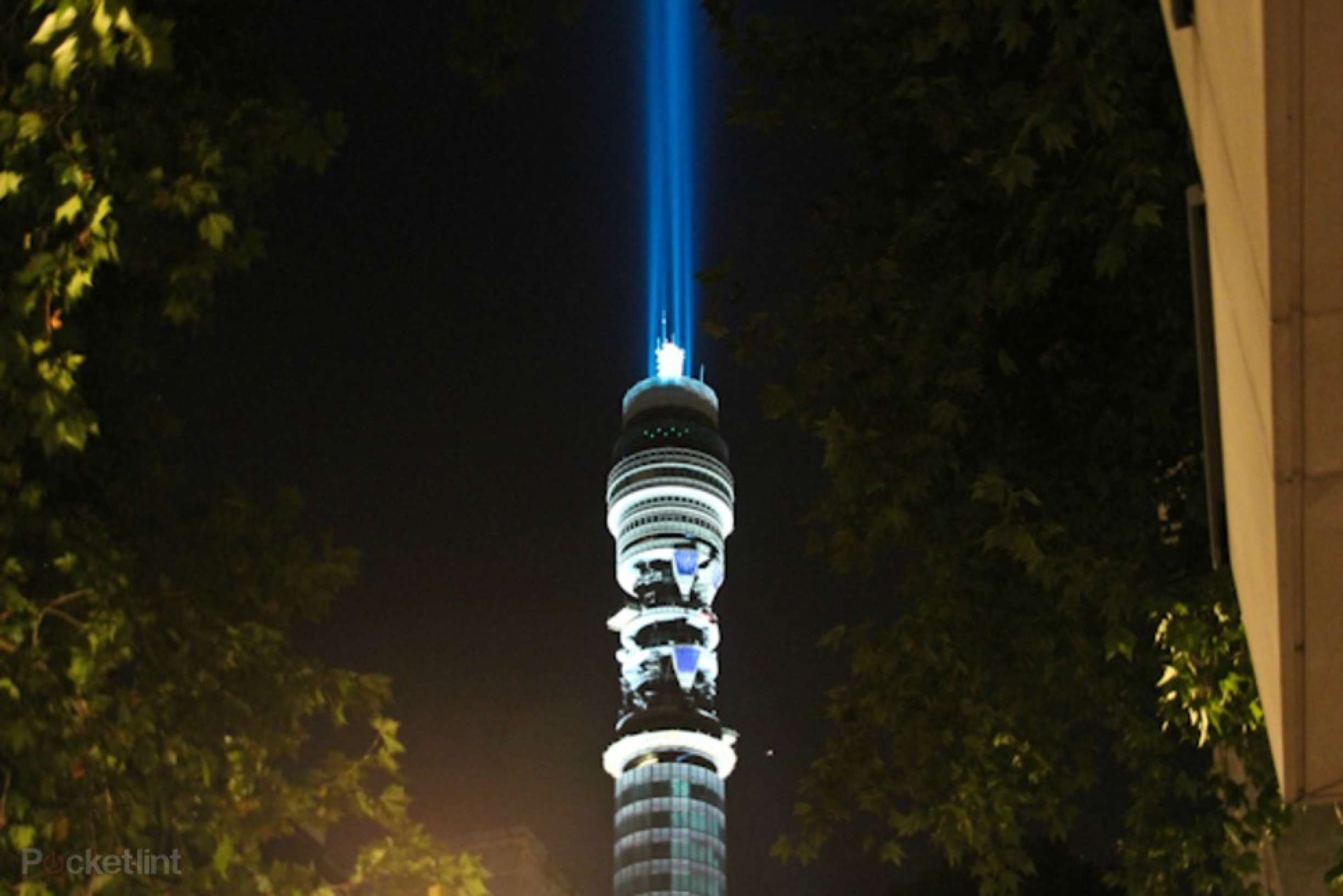 1 night only.

Thousands of wattage worth of blue bulbs were needed to create the lightsaber (and a blue ray).

To further increase earned media, the press were invited to a celeb-infested, VIP party that took place at the top of the tower on the night.

Anthony Daniels (C3P0) turned the lightsaber on.

The press wrote articles before, during and after the event, proving not just that the execution was great but the idea itself was enough to get people excited.

This purely PR and social campaign ran alongside a TV campaign with a huge media budget that didn't get half as much attention.

We actually created a lightsaber. We didn't use CGI like that hack George Lucas.