AGENCY: Saatchi Masius                    BRAND: Royal Opera House                    WORK: Creative Advertising, Press, Outdoor, DM
In which Jim questions everything.
Looking at what other creatives were producing to promote ballet... it's all battered, broken and bloody feet. Something about showing how tough the art is and therefore you have to appreciate it. But we feel that stuff portrays the art in a really negative way, giving off the message "Don't come and support this violent abuse of young performers." So we set ourselves a challenge: promote the ballet in a positive light.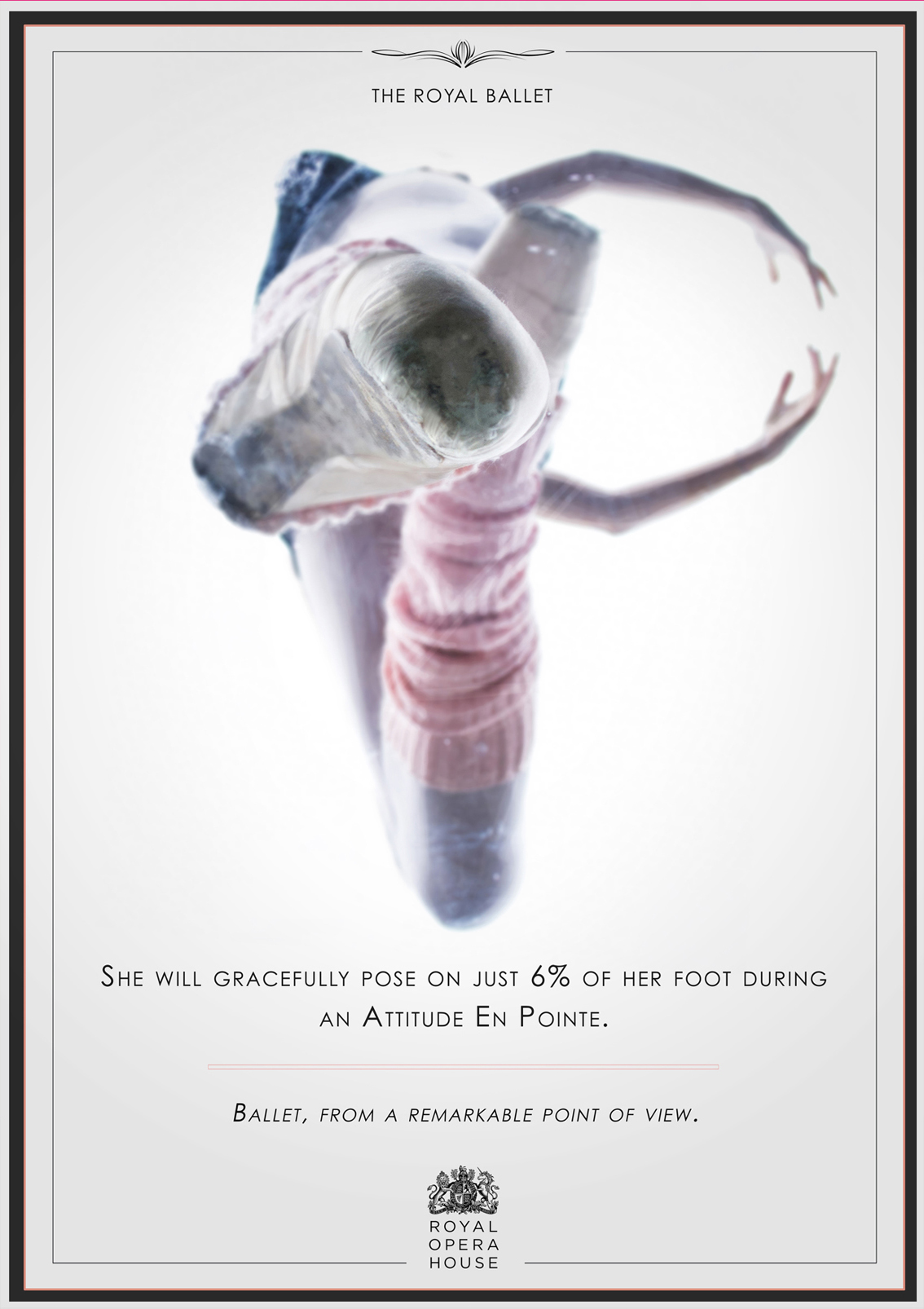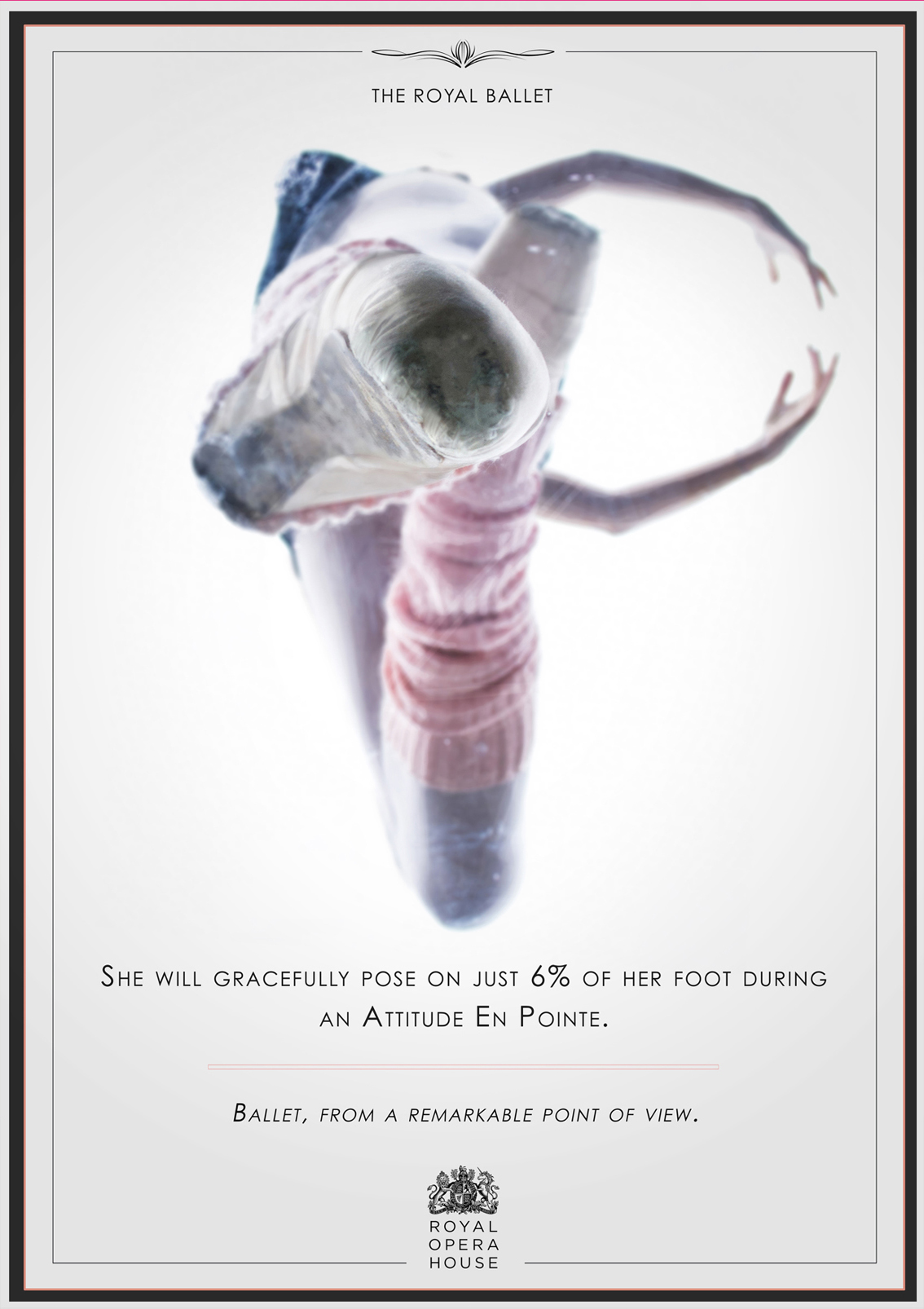 In which Jim dances around the subject.
We figured people who never go to the ballet will never go to the ballet (or at least, it would take a huge budget to convince them to). So we as well as being positive, we want to create a campaign that would encourage occasional visitors to go just once more per year. This would give the best ROI.
Only after weeks of research into the ballet and our audience were we able to produce our campaign, showing ballet from a remarkable point of view. It plays on the most challenging and incredible parts of the art, giving the audience a new appreciation for what they see and taking them from liking the ballet to loving it.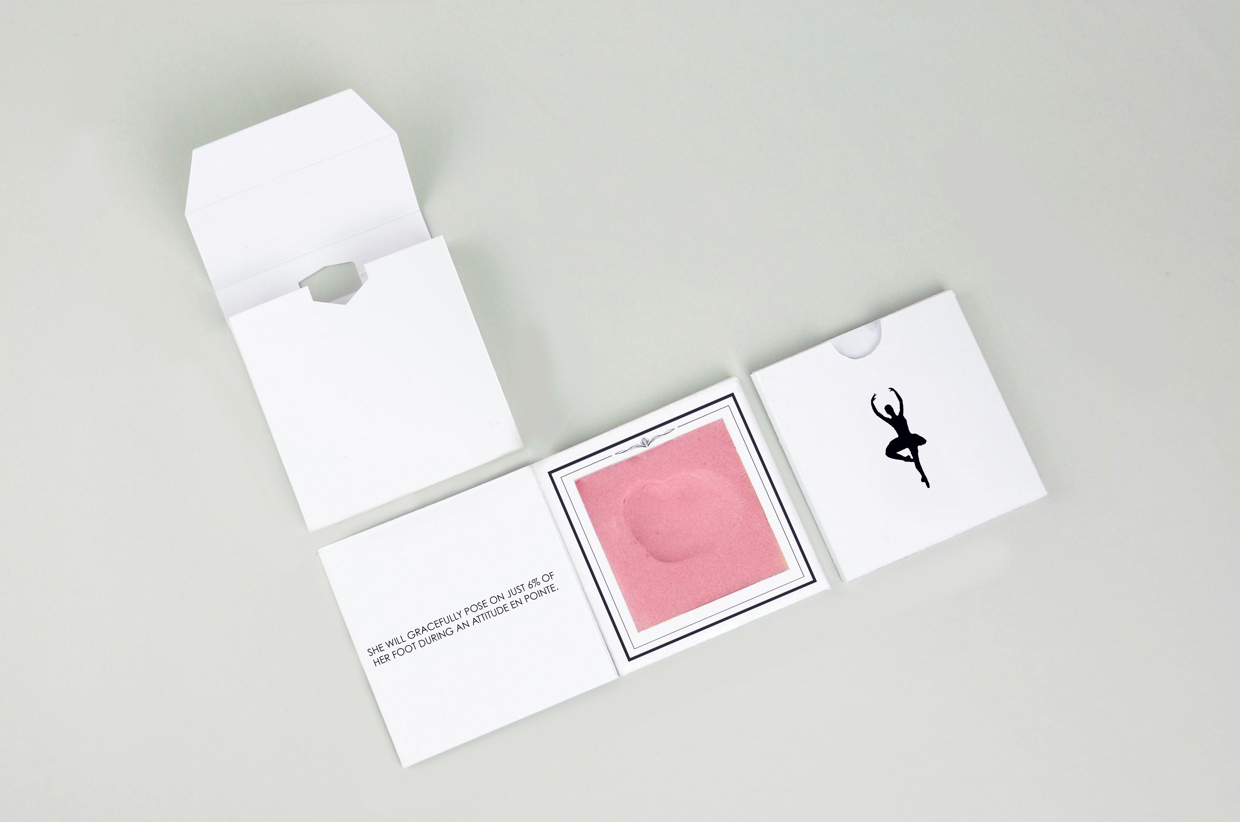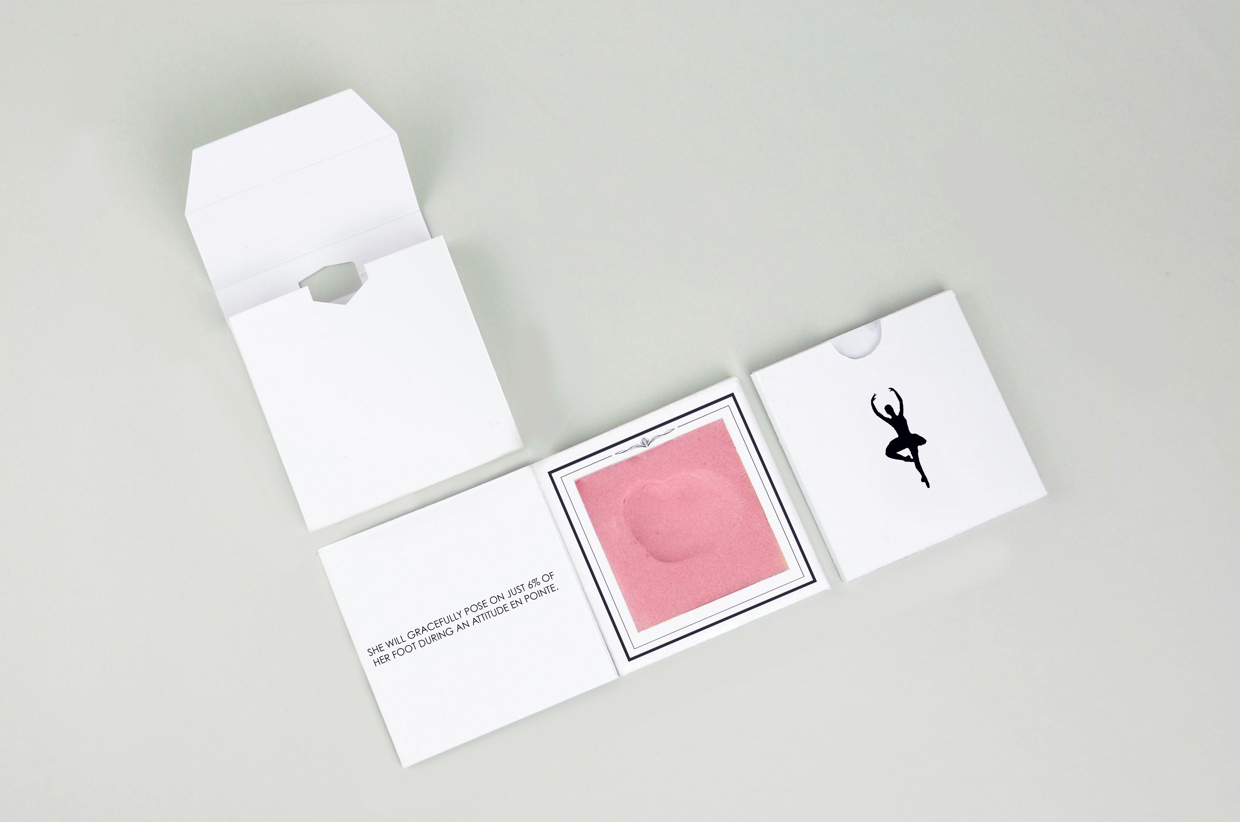 In which the work turns out to be en pointe. 
Originally created as spec work, the strategy and creative were so on point that an advertising agency was quick to buy the campaign from us and pitch it to the Royal Opera House. 
We created the unique ballerina image by posing her on a glass table and taking a photo from below.

Produced in collaboration with art director extraordinaire, JJ Moreno.

This campaign is a response to a D&AD New Blood brief (created after the contest so it was never entered). Although we had never entered the New Blood awards before, we followed them and felt the organisation awarding ideas with no consideration for whether or not they could work (and in this case, the winning idea actually seemed to put people off the ballet). This, we thought, is bad for the advertising industry so we wanted to prove that it is possible to be both beautifully creative and strategically effective.